The start time for the British Grand Prix has been moved an hour later after Formula One confirmed the 2020 race start times, meaning the main event at Silverstone will not get underway until 3:10pm this year.
In what is the second change to race start times in three seasons, the majority of European races will get underway at 3:10pm BST, meaning that races will not finish until gone 5pm.
The date for the British Grand Prix has already been moved a week back from its usual slot in order to avoid a clash with the Euro 2020 final and the Wimbledon men's final, which both take place in London on Sunday 12 July, after Liberty Media addressed a lack of interest last season compared to what is usually expected.
But despite the race now being scheduled for 19 July – putting it in direct competition with the final round of The Open at Royal St Georges – the start time has been adjusted to push the Grand Prix later in the day.
In 2018 F1 moved the majority of races from the traditional 1pm start time to a 2:10pm start, allowing broadcasters who did not have any coverage before the stroke of the hour to utilise a 10-minute period to introduce their coverage. That has never been a problem for Britain, as currently Sky Sports begins their pre-race build-up an hour and 40 minutes before lights out, which follows hours of support series coverage.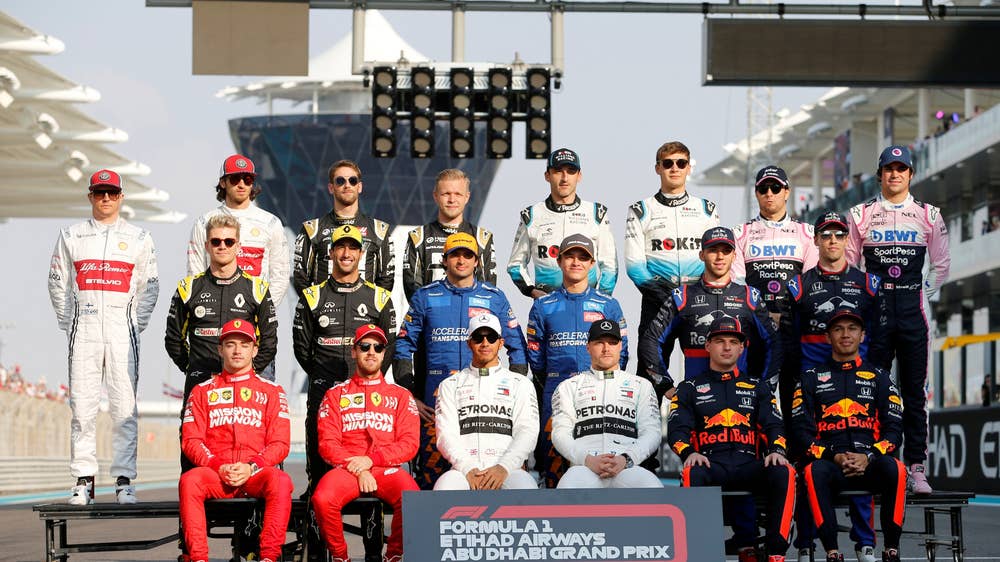 As well as the change to the British Grand Prix, F1 has confirmed an alteration to the United States Grand Prix in Texas, where the action will begin at 2:10pm local time, meaning a 9:10pm start time in the UK.
The two new additions to the calendar are also included, with the Vietnam Grand Prix on 5 April getting underway at 2:10pm local time (8:10am BST) and the returning Dutch Grand Prix at Zandvoort scheduled for 3 May starting at 3:10pm local time (2:10pm BST).
The season-opening round in Australia will start at 4:10pm local time, meaning UK fans will face an early wake-up call to catch lights out at 5:10am, while the season-ending Abu Dhabi Grand Prix will start at 5:10pm local time (1:10pm GMT).
The only race yet to be confirmed is the Japanese Grand Prix at Suzuka in mid-October, which F1 hopes to clarify in the coming weeks before the start of the new season.
2020 F1 start times (all UK)
Australia (13-15 March) – 5:10am
Bahrain (20-22 March) – 3:10pm
Vietnam (3-5 April) – 8:10am
China (17-19 April) – 7:10am
Netherlands (1-3 May) – 2:10pm
Spain (8-10 May) – 2:10pm
Monaco (21-24 May) – 2:10pm
Azerbaijan (5-7 June) – 1:10pm
Canada (12-14 June) – 6:10pm
France (26-28 June) – 2:10pm
Austria (3-5 July) – 2:10pm
Great Britain (17-19 July) – 3:10pm
Hungary (31 July-2 August) – 2:10pm
Belgium (28-30 August) – 2:10pm
Italy (4-6 September) – 2:10pm
Singapore (18-20 September) – 1:10pm
Russia (25-27 September) – 2:10pm
Japan(9-11 October) – TBC
USA (23-25 October) – 9:10pm
Mexico (30 October-1 November) – 7:10pm
Brazil (13-15 November) – 5:10pm
Abu Dhabi (27-29 November) – 1:10pm
Taken from: https://www.independent.co.uk/sport/motor-racing/formula1/british-grand-prix-start-time-f1-2020-calendar-race-times-silverstone-a9278626.html